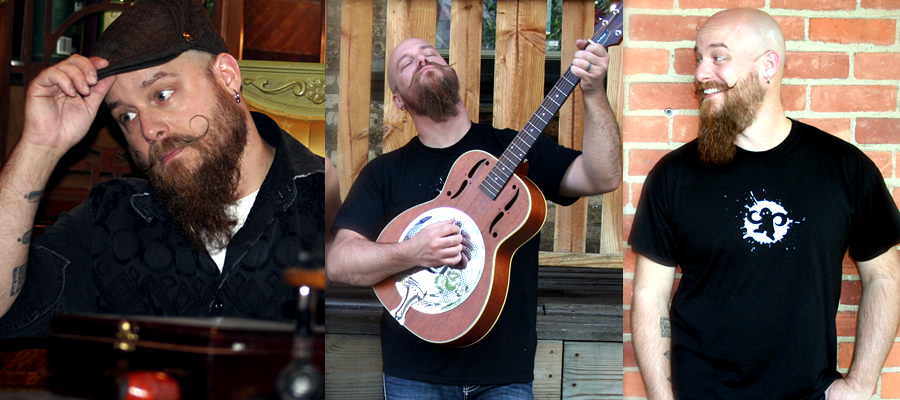 HELLO!
Whether you are a regular reader of mine, a newcomer, or you ended up here by accident, I hope you stay a while.
I am a husband, father, grandfather, writer, artist, songwriter/musician, and pastor. I assemble and share much of my work and my thoughts here at johnvoelz.com.
Please browse the site, read the posts, check out the links.
Please feel free to enter into conversation here. Disagreeing is fine (with me or anyone else) but please do so nicely. Hateful or mean comments will be deleted.
If you are interested in all the brief facts about me you can read below.
---
FAMILY
I married my high school sweetheart, Tahni in July of 1987. We have three children (Karysa, Connor, and Kasidy), one son-in-law (Charlie), and three grandchildren (Clara, Betsy, and Edison). Tahni is an upper level manager and has worked with The Pampered Chef since 1993. We live in Folsom, California.
---
AUTHOR
I've published two books with Abingdon Press entitled, Quirky Leadership: Permission Granted (2013) and Follow You Follow Me: Why Social Networking is Essential to Ministry (2012). My self-published titles include King Me: Accepting a Royal Invitation to a Co-Written Life, and Broken Record: Enjoying the Music of Relationship Through the Hisses, Pops, and Scratches. I've self-published other books available at Amazon.
---
MUSICIAN
I've written and recorded numerous albums. While I write mostly in the acoustic vein, my favorite album I've recorded is a bit more power-pop/rock sounding. It's called Vertizontal. In 2010, I was commissioned by authors Leonard Sweet and Frank Viola to write the song It's Jesus as a theme song for their book, Jesus Manifesto. The song is featured on their iPhone app and the book's website. This honor is a life highlight for me. If you want a good sampling, check out my album Best of Then and Now. I regularly play music in coffee shops, pubs, backyards, and campgrounds. You can download a lot of my music at Noisetrade.com.
---
PASTOR
While finishing my education at Multnomah University and working part-time at two Pacific Northwest churches, I was asked to move back to California and pastor at Lakeside Church in Folsom, California—a church we helped plant in 1987 under the leadership of founding pastor and good friend, Brad Franklin. I remained on staff at Lakeside until 2004 when I was asked to join the staff of Westwinds Church in Jackson, Michigan where was one of two lead pastors on a team we called Coriolis for 11 years. In 2015, I was asked to join Brad Franklin and Sean Miller in a shared leadership team back at Lakeside.
---
LAKESIDE
I love my church. It has been part of us and we have been part of it since 1987. One of our favorite sayings is, Find the Pain. Be the Hope.
---
EDUCATION
Both Tahni and I graduated from Nevada Union High School in the historic town of Grass Valley in the "Gold Country" of California. I have degrees in both Bible and Theology as well as Communication/Public Address from Multnomah University in Portland, Oregon. Every once in a while I pretend to go back to school and pick up a class here and there—usually in the communication department.